The Acts 2 Church: Energized by the Holy Spirit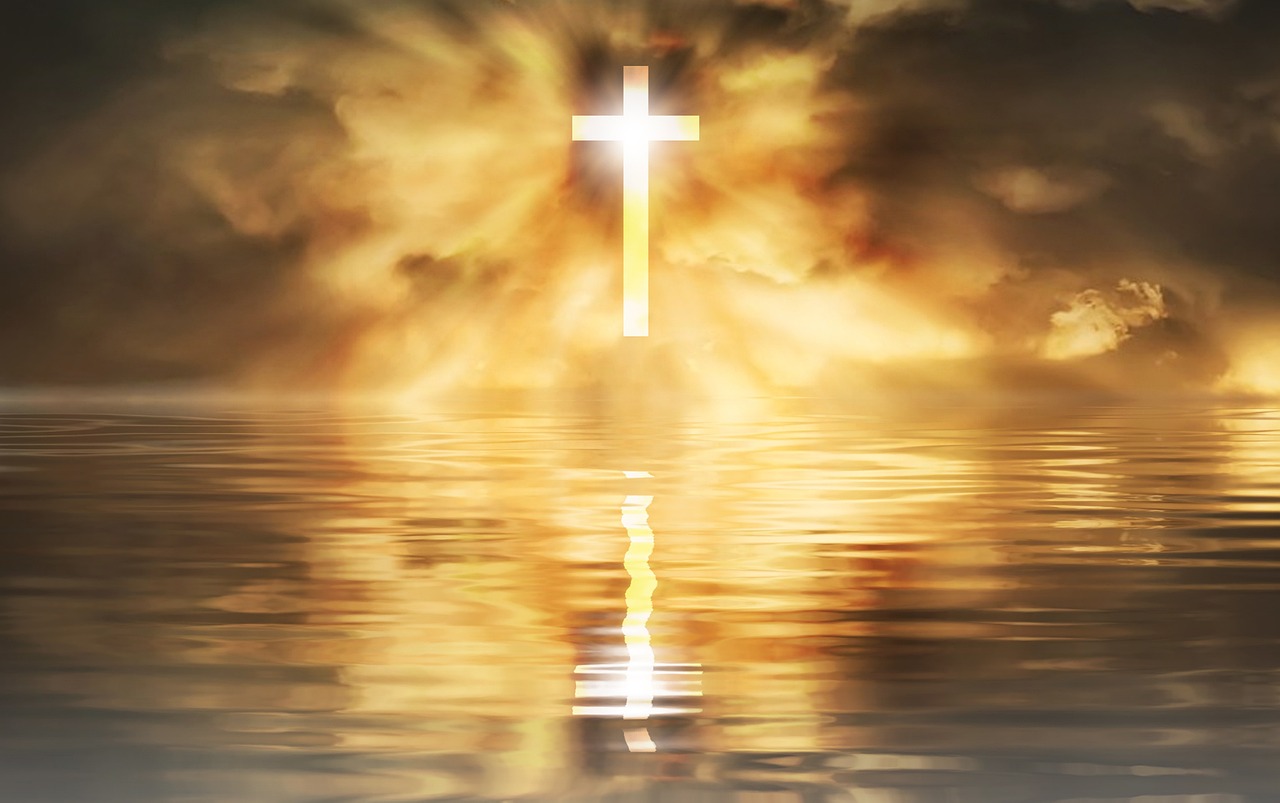 Luke 24:49: "And, behold, I send the promise of my Father upon you: but tarry ye in the city of Jerusalem, until ye be endued with power from on high."
What Happened?
The first thing that happened to the church in Jerusalem when God sent the Holy Spirit upon the church was a powerful experience from Heaven.
God literally reversed the Tower of Babel experience with cloven tongues of fire!
This ORIGINAL experience has never been repeated.
Yes, many millions have joined the church since then and many millions have been filled with the Spirit and spoke with tongues, but there is only ONE first time.  
The first outpouring has resulted in thousands of outpourings to follow and flow all the way to today.
Looking back, we see how the events unfolded…
They LIVED it!
They had been commanded to wait.
They waited.
They did not know what was going to happen.
We do…because of Holy Scripture and the advantage of history, but they had NO IDEA!
They did not know how long to pray.
They did not know how long to fast.
They did not know how long to wait.
They did not know what would happen.
They did not know what it would look like.
They did not know what it would sound like.
They did not know what it would feel like.
Really, they did not know what they were waiting for!
They just knew to wait for power from on high!
They waited…DAY 1.
All 500 are there.
Day 2.
499.
Day 3.
487.
They waited 10 days…just 120 people remained!
Why did they have to wait so long?
They waited until all their presuppositions were gone.
They waited until all their hang-ups were gone.
They waited until all their ideas about how church was supposed to work were gone.
They waited until all they desired was GOD Himself.
JUST GOD.
THEY WANTED GOD!
They were seeking the FACE of God and not the HAND of God because they realized that when you have the FACE of God, then the HAND of God is freely available!
They waited in until they were all in one place and in one accord.
That is the formula for receiving from the Almighty in the corporate setting!
The outpouring will come when we are all in one place and in one accord!
"Well preacher, they were not all in one place…380 of them weren't even there!"
Well, Mr. or Mrs. Negative Ned or Nancy… Those who were there had to be there!
That may not make sense to you but it does to me.
I know what it is like to be somewhere physically, but my mind and emotions had long since detached and wonder out as far as the east is from the west and I may have been physically in the room but I had CHECKED OUT.
That is the real trouble with prayer meetings.
People will come and pray for 5, 10, or even 30 minutes IF YOU ARE LUCKY but many check out mentally WAY BEFORE it is time to leave the room!
Secondly, once you get them all focused on the same thing, then getting them to AGREE on it is entirely different, especially not knowing what they were actually waiting on to happen!
BUT…
BUT THEN…
WAIT…
I HEAR IT…
An AND SUDDENLY took place!
The wind began to blow into that room!
Fire fell from Heaven!
Flames sat on each one in there!
They rose up, staggered out, stumbled into the streets, and were speaking in diverse languages!
People in the streets heard it!
Some mocked, but THOUSANDS were saved!
WHY?
Because they were ENERGIZED BY THE HOLY SPIRIT!
THEY WENT OUT AND PREACHED THE GOSPEL OF JESUS CHRIST IN POWER!
Signs followed them according to the promise of Jesus!
They worked and breathed and lived and preached in the manifested power of the HOLY GHOST!
This is what Paul talked about in 1 Corinthians 2:3-5, "And I was with you in weakness, and in fear, and in much trembling. 4 And my speech and my preaching was not with enticing words of man's wisdom, but in demonstration of the Spirit and of power: 5 That your faith should not stand in the wisdom of men, but in the power of God."
AMEN!
That is what this church was birthed in!
That is what God designed for us!
That is the history of many mainline denominations!
BUT…what happened to us?
I wonder if the charter members of this church would be happy with our progress?
I wonder if those who paid the price, build this church, sold the biscuits and the potato salad and fried chicken plates, held the yard sales, put on the Easter and Christmas pageants, rocked the babies in the nursery, swept the floors, and wept between the porch and the altars, I wonder if they would be proud of where we are now.
I wonder if we could wake up the Charter members from the slumber of the grave from Church cemeteries of the churches all around the United States and ask them, "Are you proud of your church?  Does it possess the power that it professes that YOU had when YOU started the work?  Once you get past the comforts, does it have the fire or did it go out?"
I wonder if they could even recognize the Church today as the Church?
The American Church, even the American Church of God, has become a shell of her former self in the power and demonstration of Pentecost.
The words of the prophet are echoing now from Haggai 2:3, "Who is left among you that saw this house in her first glory? and how do ye see it now? is it not in your eyes in comparison of it as nothing?"
IS THE SPARK GONE?
Here are the warning signs that Bishop Toby Morgan identifies…
Powerless churches with little to no growth
No one saved for years at a time
Fragmented, and power-hungry, power-grabbing congregations
Tangential, spiritually-imbalanced churches that flame up then burn out just as quickly
Services that are dull and predictable that have a few hardliner holdouts who will not leave for love nor money and cling to a rusty, smelly form of religion denying the power of God
Every action is coordinated, no spontaneous Spirituality, everything is choreographed and the slightest change is met by glares, stares, and cold, mean, nasty members who force and exit of whatever they don't like.
That, my dear friends, is the church of Laodicea.
The Acts 2 church is a Philadelphian church!
The Philadelphian church was full of POWER, not pride.
It was potent, not impotent.
It was poignant and persuasive, not passive and partisan.
It was praise-filled, not pointless.
WHAT WAS THE DIFFERENCE?
Encounters with Power
In Acts 9, Saul has an encounter with the resurrected Lord.
Acts 9:1-6, "And Saul, yet breathing out threatenings and slaughter against the disciples of the Lord, went unto the high priest, 2 And desired of him letters to Damascus to the synagogues, that if he found any of this way, whether they were men or women, he might bring them bound unto Jerusalem. 3 And as he journeyed, he came near Damascus: and suddenly there shined round about him a light from heaven: 4 And he fell to the earth, and heard a voice saying unto him, Saul, Saul, why persecutest thou me? 5 And he said, Who art thou, Lord? And the Lord said, I am Jesus whom thou persecutest: it is hard for thee to kick against the pricks. 6 And he trembling and astonished said, Lord, what wilt thou have me to do? And the Lord said unto him, Arise, and go into the city, and it shall be told thee what thou must do."
Saul was changed by that encounter!
He changed his livelihood.
He changed his vision.
He changed his direction.
He changed his name.
He changed his mind.
Why?
Because an encounter with the power of the Risen Lord changed heart!
"Oh, preacher, we are in a different time than the first century church!  We do not lead the same kind of lives they did!"
Well, things today are very different when it comes to technology.
When it comes to transportation.
When it comes to communication.
BUT…some things have not changed AT ALL.
People are still sinning.
People are still hurting.
People are still broken.
There was drunkenness back then, there is drunkenness today.
There was addiction back then, there is addiction today.
There was abortion back then, there is abortion today.
There was murder, theft, idolatry, witchcraft, hedonism, sedition, extortion, lying, racketeering, mafia families, adultery, child abuse, spousal abuse, elder abuse, racism, sexism, self-harm, cutting, brutality, rape, prostitution, persecution of those who live Godly, open debauchery, you name it, they it was going on back then and there is STILL all of that around today.
Satan is still active.
Demons are still active.
Molech, Astaroth, and Baal are just as real today as they were 5,000 years ago!
And people STILL worship them and there will be suffering of the Godly because of it and it will get worse!
Paul, formerly Saul, said it would happen!
2 Timothy 3:12-14 says, "Yea, and all that will live godly in Christ Jesus shall suffer persecution. 13 But evil men and seducers shall wax worse and worse, deceiving, and being deceived."
Evil men and women and seducers are actually WORSE today because the sphere of their influence is greater with the advent of the totally connected, internet driven world!
 Yes, it is worse now!
Isaiah 5:14 prophesied of these things, "Therefore hell hath enlarged herself, and opened her mouth without measure: and their glory, and their multitude, and their pomp, and he that rejoiceth, shall descend into it."
AND, if we think it's bad now, and it is, just wait!
Hell is, right now, preparing for the fifth trumpet of Revelation 9:1-3 to release the hordes of hell upon the earth AFTER the rapture!
IT IS GOING TO HAPPEN!
BUT…
NO MATTER HOW BAD IT IS RIGHT NOW…
No matter how dark the days or how grim the future…
GOD IS STILL GOD!
God has not changed.
Jesus still lives.
He still saves.
He still heals.
He still fills.
He is still the Author and Finisher of our Faith.
He is still the Fire baptizer!
The Holy Spirit is still moving.
The Holy Ghost still reproves the world of sin.
The Spirit is still ACTIVE and PRESENT as a Comforter and Guide!
God still commands angel armies.
The universe still operates by the word of His power AND His power is still real!
His power is still available!
The church is still alive!
There are still apostles, prophets, evangelists, preachers, and teachers ALL working in their true callings with the power and manifested glory of God ALIVE AND WELL in their ministries!
There are still men and women of God out there who are magnificently gifted and amazingly anointed who are flowing in the power of God!
THE CHURCH, THE TRUE CHURCH, STILL LIVES!
Those pockets of believers may or may not be mega churches…
They may or may not have dynamic music programs…
They may or may not have the biggest children's, youth, or senior adult ministry…
But they have something money cannot buy!
THAT IS THE POWER OF AN ALMIGHTY GOD AT WORK AND AVAILABLE!
AMEN!
Yes, some have grown cold.
Some are anemic.
Some are weak and even unrecognizable.
Some have traded power for popularity.
Some have traded spiritual authority for political acumen.
They have to come with enticing words of man's wisdom because they have no power and demonstration of the Holy Ghost.
SOME HAVE TRADED THE ANOINTING FOR LUCRE.
AND…we should not be shocked, though some people are, to hear that this is not a new temptation for the church!
It STARTED in Peter's time as a temptation too the Acts 2 Church!
In Acts 8:18-21 (Amplified Bible) we read, "Now when Simon saw that the Spirit was given through the laying on of the apostles' hands, he offered them money, 19 saying, "Give me this authority and power too, so that anyone on whom I lay my hands may receive the Holy Spirit." 20 But Peter said to him, "May your money be destroyed along with you, because you thought you could buy the [free] gift of God with money! 21 You have no part or share in this matter, because your heart (motive, purpose) is not right before God."
Bishop Toby Morgan gave one reason above all for the condition of the modern church, "We are possessed with a desire to be accepted by the mainstream of American society and religion."
God knows, that is the truth for so many congregations and ministers.
Church, God did not call us to look like the post-modern American culture.
He called us to look like JESUS!
However, somewhere along the line, someone did give in to that temptation and the church began to fade in her fire, furver, and fever for the Lord.
So, where is the real church?
Will The Real Church, PLEASE, Stand Up?
There yet remains a remnant!
God ALWAYS has a remnant!
God always has someone somewhere doing something that He wills who refuses to bow to the vile mess of this world!
LISTEN TO ME!
Elisha was a prophet of God.
He was the REAL DEAL.
And when the fight seemed hopeless, He went to prayer and our God reminded Elisha, there yet remains a remnant!
In 1 Kings 19:18 God spoke to Elisha and said, "Yet I have left me seven thousand in Israel, all the knees which have not bowed unto Baal, and every mouth which hath not kissed him."
"Oh, preacher, that's the Old Testament!"
OK!
In the face of adversity, and suffering, and persecution Paul, formerly Saul, said, Romans 11:3, we may cry, "Lord, they have killed thy prophets, and digged down thine altars; and I am left alone, and they seek my life."
What is God's answer?
God's answer is in the next two verses!
Romans 11:4-5, "But what saith the answer of God unto him? I have reserved to myself seven thousand men, who have not bowed the knee to the image of Baal. 5 Even so then at this present time also there is a remnant according to the election of grace."
What does that tell me for today?
Though Satan rages, there yet remains a remnant that can still touch Heaven!
Though the world seems to be falling apart, there yet remains a remnant that can still touch Heaven!
When I need help, there yet remains a remnant that can still touch Heaven!
When I am falling down, there yet remains a remnant that can still touch Heaven!
When my friends leave me, when my heart is broken, when I need healing, when I need deliverance, when I need a touch from the Master's hand, THERE IS STILL A GOD IN HEAVEN WHO SITS HIGH AND LOOKS LOW AND COMMISSIONS ANGELS TO MY SIDE!
AND…until then end of the church age, no matter how bad it looks, there yet remains a remnant that can still touch Heaven!
AMEN!
Now, I am going to be as smooth as sandpaper for a moment.
If I am in the spiritual battle of my life…
If I am desperate for healing…
If I am in dire need of life sustaining deliverance…
If I need to hear from God…
Do not take me to some dead, dry, sad sack, shell of a church.
Do not take me where the brother of our Lord, Jude, said of these in Jude 1:11-13, "Woe unto them! for they have gone in the way of Cain, and ran greedily after the error of Balaam for reward, and perished in the gainsaying of Core. 12 These are spots in your feasts of charity, when they feast with you, feeding themselves without fear: clouds they are without water, carried about of winds; trees whose fruit withereth, without fruit, twice dead, plucked up by the roots; 13 Raging waves of the sea, foaming out their own shame; wandering stars, to whom is reserved the blackness of darkness for ever."
WHEN I NEED A TOUCH FROM GOD…I want you to take me to a church that is ON FIRE.
I want you to take me to a place where the move of God makes sinners realize they need a change.
I want you to take me to a place where the move of God makes powerless Christians so UNCOMFORTABLE for what they either lost or never had.
Why?
Because encounters with the Fire of God will make you move!
Encounters with the Fire of God will make you change!
Encounters with the Fire of God will make you get up and get out and do what GOD has called you to do!
LIVE THE ACTS 2 MODEL
Living the Acts 2 Model does not make you rich.
Living the Acts 2 Model does not make you poor either.
God will supply your needs, and if you happen to get rich, well that is the blessing of God so that you can bless others.
No matter how much money I have or don't have, I am rich in faith and hope and love.
HOWEVER, I promise you this…living the Acts 2 Model will not be comfortable!
You may not even like it at times!
BUT IN ORDER TO HAVE THE POWER OF GOD THAT BRINGS ENCOUNTERS WITH THE HOLY SPIRIT, WE MUST LIVE IN THE CALLING OF THE ACTS 2 MODEL!
Paul said, in 1 Corinthians 7:20, "Let every man abide in the same calling wherein he was called."
Now, there are legitimate reasons to say, "Brother, thank you, but I cannot do that at this time."
But fear and being uncomfortable are not legitimate reasons.  
How can you tell the difference?
Legitimate reasons do not require excuses.
"Well, the pastor hurt my feelings because he asked me to do something that I don't want to do, even though I am capable, I just don't like it."
Two words for you.
BOO. WOO.
Did you ever stop and think, THIS MIGHT BE A TEST FROM HEAVEN TO SEE IF I AM READY FOR THE NEXT ENGAGEMENT IN MINISTRY?
It just may be.
Think about me for just a moment…Do you think that I have liked every assignment that I have been asked, or EVEN CALLED, to do?
NOT EVEN CLOSE!
But it does not matter if I like it or not!
SOULS ARE HANGING IN THE BALANCE!
PEOPLE ARE GOING TO HELL!
MY PETTY FEELINGS ON THE SUBJECT ARE IRRELEVANT!
I MUST do what He has called me to do in whatever area and whatever
I mean this with as much love and sincerity as possible…
AND… I mean this to preachers and new converts alike and the same…
YOU AND I CAN NEVER OUTGROW THE WILLINGNESS TO DO THE CLEANING OF THE BATHROOM, EVEN IF YOU HAVE PRESSED INTO THE PRIZE OF THE HIGH CALLING IF WE WISH TO KEEP THE ANOINTING OF GOD!
That's what happened to Laodicea and that's why they lost the energy of the Holy Spirit.
And, that is the outcome of the encounter with the Holy Spirit…WE BECOME RADICALS!
We do what He says we can do!
We live as He says we can live!
AND, in doing so, we minister in His power, authority, and strength!