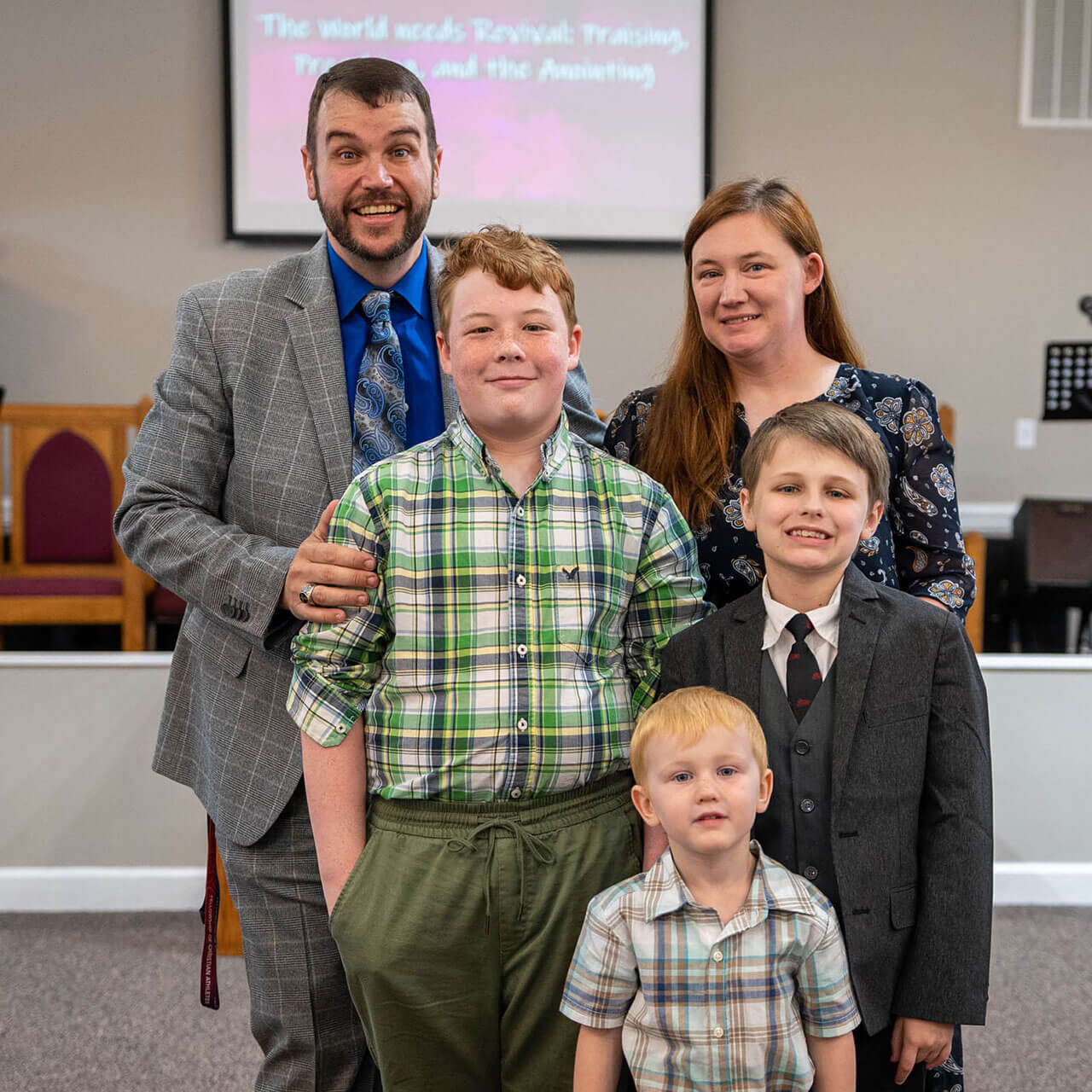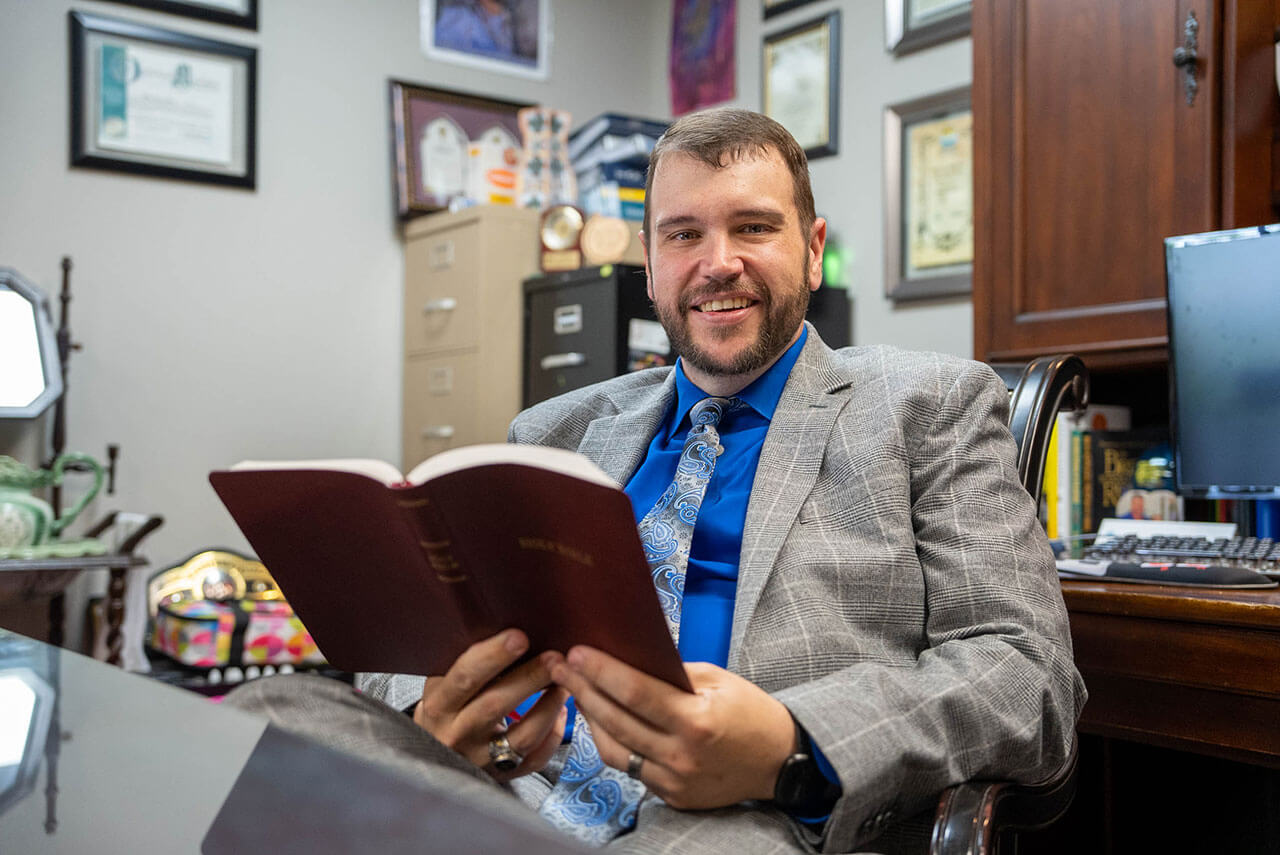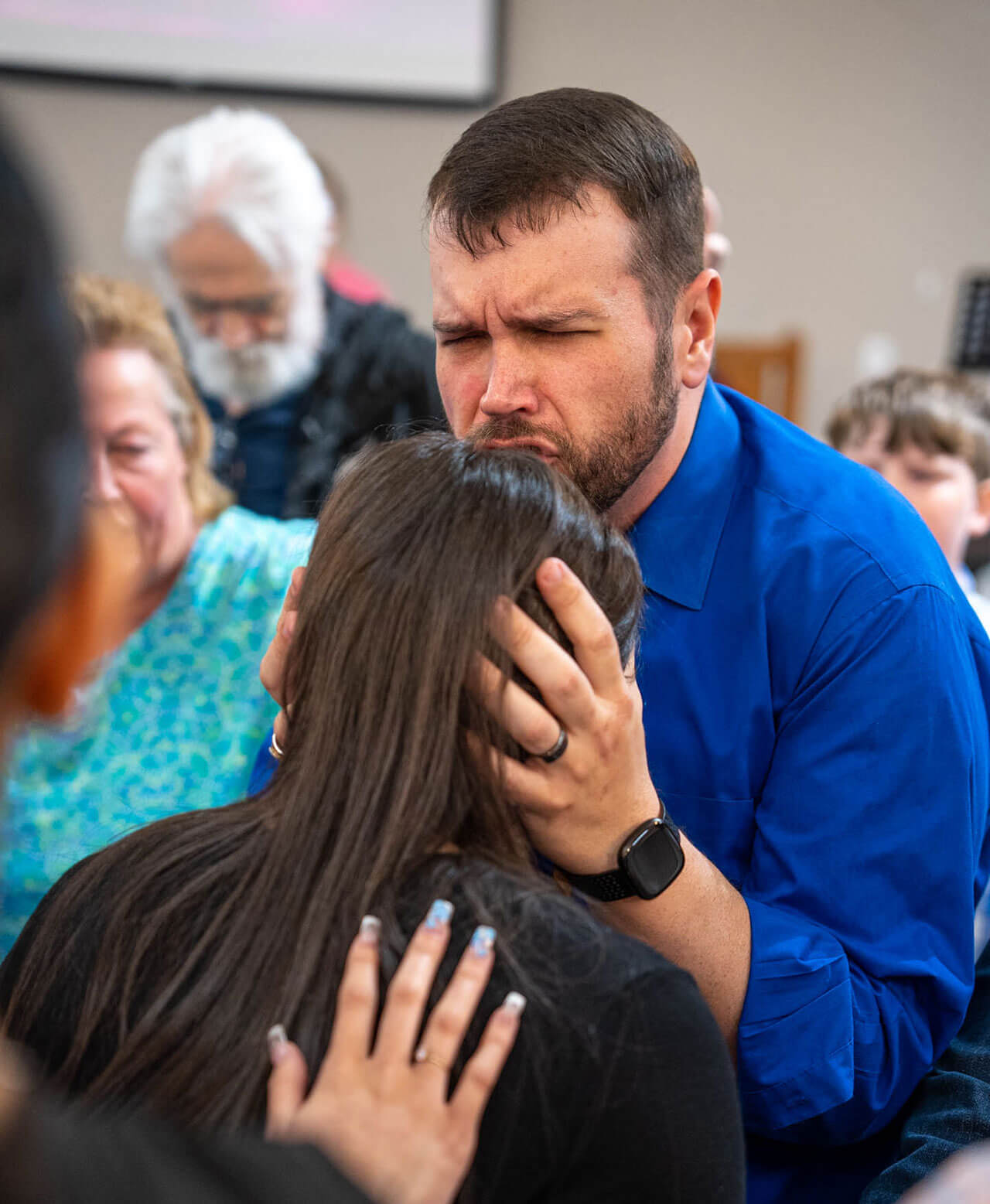 Bishop Aaron Powers & Stephanie Powers
Senior Pastors
Reverend Aaron Powers is a sharecropper's grandson and the son of bi-vocational evangelists who subsidized their ministry as mill workers. Bro. Powers received salvation at four years old and the baptism of the Holy Ghost at eight. He began full time pulpit ministry at sixteen years old after traveling with his parents playing the piano and singing for their revivals for many years. He is a graduate of Pfeiffer University with a BA in Youth Ministry, holds an MDiv in Theological Studies (Pentecostal Theological Seminary in Cleveland, TN), and is currently working on his Doctor of Ministry in the area of Discipleship.
Brother Powers now shares the Gospel with many thousands in world missions as he raises his own budget through preaching revivals and special services with nearly 90,000 souls saved and many healed and filled by the power of God. Bro. Powers is an Ordained Bishop with the Church of God, Cleveland, TN.
He is also a certified Prayer Trainer for Alive Ministries under the leadership of the Church of God International Prayer Coordinator, Rev. Doug Small. In addition, Pastor Powers serves the Western NC Church of God on the World Missions Board as the CO-Chair, Church of God World Missions Pakistan as a fundraiser for church planting, and formerly served as host and on-air personality for Total Christian Television and currently serves as on-air personality and host for Global Television Network monthly on the live program, "The Pastor's Study".
Sister Stephanie Powers has a great heritage of ministry as third generation Church of God. Her father, Rev. Phillip King is currently an associate pastor at Matthews Church of God in WNC COG (after over 30+ years as a Senior Pastor) and her grandfather, Rev. Horace King, served as a pastor in WNC for 50+ years and came out of retirement twice to pastor. Sis. Stephanie has that same fire for ministry in her! She also a direction connection to BCC. Her uncle and aunt, Rev. Lynn and Doris Porter, were pastors at BCC when it was still Mebane Church of God on Franklin Street several years ago.
Sister Powers is a graduate of Lee University with a BS in Accounting. She is a talented solo vocalist as well as choir member/praise team member. Sis. Powers is very proud to be a full-time mom and full-time Auditor for Turner Business Appraisers. She is currently in the process of taking her CPA exams.
Brother Aaron Powers, along with Sister Stephanie Powers and their three boys Ben, Alex, and Zeke, bring to Breakthrough over 25 years of combined ministry experience in World Missions, Local Missions, Evangelism, Youth Ministry, Christian Education, music ministry, and Pastoral Ministry. They are dedicated to ministry which flows in the power of the anointing of the Holy Ghost with signs following.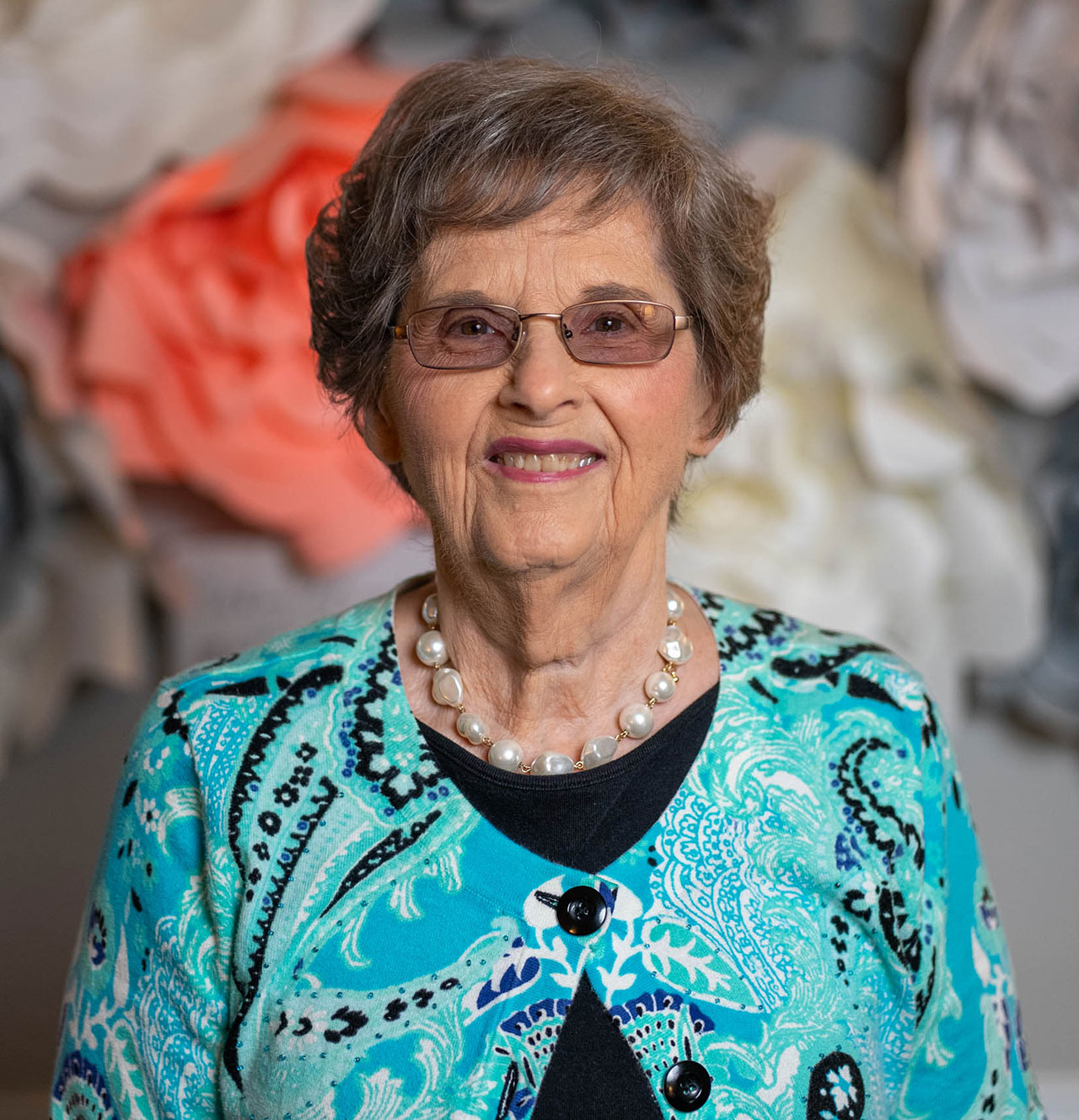 Rev. Barbara Whitlow
Associate Pastor
Sister Barbara Whitlow is an Eastern North Carolina native. She grew up in Person County, in the Roxboro area and lived there until 2019. Just prior to the global pandemic, God brought her and her husband of 65 years, Bro. Cecil, to Mebane. Sis. Whitlow brings nearly 40 years of ministerial experience and over 50 years of membership in the Church of God to her position. While serving as the Associate Pastor, she serves as the Senior Adult Sunday School teacher, Sunday Morning Prayer Coordinator, and serves on the rotating Wednesday Night Family Training Hour Adult Bible Study team. She fills the pulpit when the pastor is out on church business and has at least one Sunday night service per month. Sis. Whitlow has also been called upon for various special services and conferences and has Pastor Powers' full endorsement and availability for special services if called upon outside of BCCOG. Sis, Whitlow is a blessing and an uplifting vital member of the Breakthrough Staff. We are fortunate to have her on the team!